December 20, 2017
Posted by:

Phillip W. Duff

Categories:

Agencies, Buyers, International, Jamaica, Latest Post, Nearshore call Centers, Opinions, Training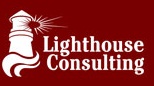 So it's not just saying you are going to start using multichannel collection strategies its how do they fit into your companies culture and operational channels. How do they match your technology? How do they fit into your collectors bonus plan? 
All of these channels must integrate with your staff not just your technology to be effective and complaint. The question is how? Lighthouse Consulting has help to create many components of the multichannel strategy and therefore has the most experience in creating these strategies. 
One of the most challenging parts of creating any strategy is how does it fit with your culture or your staff. For example if you decide to require your collectors to end each call that does not pay with a statement about self cure at your website and do not bonus that staff website collections they will not be compliant to the scripting. You must find a balance between the cost savings of self cure and your bonuses staff. 
The integration between each component of your multichannel strategies is only part of the overall processes that must be created to have the proper flow of accounts. Most agencies figure this out over a year or so of trial and error. If you have a multichannel strategy you should consult a professional to evaluate it and Lighthouse Consulting is the premier vendor to help you. We can help you tweak the process and make sure you are not losing any accounts in your strategy.