November 30, 2017
Posted by:

Phillip W. Duff

Categories:

Agencies, Jamaica, Marketing, Nearshore call Centers, Opinions, Regulations, Technology, Training, Uncategorized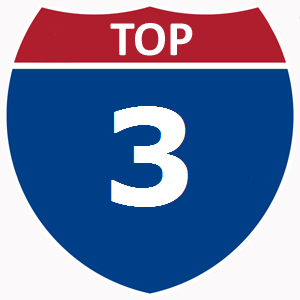 Lighthouse Consulting as offered to do contingency based consulting. We are willing and able to help any size company increase their profits, improve their processes, exceed their current production levels and grow their client base. This is basically free consulting for the debt collection industry.
So what are the three reasons that and owner of a collection agency, debt buying company or Collection law firm would not sign up for free consulting that will result in increase profits?
Let's begin with the obvious you just don't believe it's true. Well it is true I have been consulting with the debt collection industry almost 20 years and have been in the industry for over 35 years and I know that I can look at your operation and find improvements. But the truth is you already know there are areas that your company needs improvements in and you may even have written them down but your not getting that list completed. In fact your not closing anything off that list due to daly activity that requires your attention.
If you knew exactly how to solve all of the problems it would be easy to do so but identifying problems in many cases does nothing more than that. Lighthouse consulting has been looking at the problems that exist and the debt collection industry for decades and we have been finding solutions that fits our clients culture, budget and method of doing business. We have found often the answers are more complex or include underlying issues as well. Using our years of experience, Six Sigma core competence we build scalable solutions and make sure you can understand and adjust the process as your needs or requirements change.
The bottom line is we know we can bring lift to your company so we are willing to gamble our time and money to prove it.
You do not understand how it might work. This is the most intelligent argument against contingency based consulting is how do me measure the improvement(s). This is definitely more difficult to quantify but is not a game changer at all. Most of the things involved in operational consulting come down to a process improvement, increase in profits, increase in production numbers or the creation of a new process. All of these things are measurable.
Lastly maybe your not interested because your already making so much money you just don't care. Maybe your clients will never leave you, maybe your staff is wonderful and all your vendors give you pricing at 10% of the normal rate. Maybe!