September 11, 2017
Posted by:

Phillip W. Duff

Categories:

Agencies, Buyers, Jamaica, Nearshore call Centers, Opinions, Reduce labor cost, Uncategorized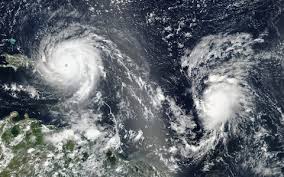 Following Hurricanes Irma and Harvey many debt collection agencies and many other call centre operations have been disrupted. Yes most had or have a disaster plan and can move seats to another location or maybe another city but this is past a weather disaster, it is actually a much bigger problem for the agencies and call centres pocketbooks. These effected companies will, thanks to their disaster  recovery plans keep servicing their clients but the profits will disappear and if the outage continues the money loss will be the massive disaster that drowns the company in debt.
Lighthouse Consulting is here to provide financial relief to those effected agencies and call centres. 
Lighthouse Consulting can help you open an office in sunny Jamaica and have it up and running in weeks. It will be your office not an outsource situation. I can make it a turnkey operation for you, all you need to provide is staff training, a cloud based system and money. I can even guarantee the cost to be consistent and that cost can be as low as $10 hourly including the staff, computers, internet, chairs, cubicles and everything else needed to do business from the island. Thats just $400 a week per staff member.
This is not just a temporary solution its a business strategy that many collection agencies are embracing. And remember the hurricane season for 2017 will be over in a couple weeks. Lighthouse Consulting has been helping agencies set up their own call centres in  Jamaica over the last 2 years and we have created an ease of entry and a program that handles all the government paperwork for you.
I know you have question so click here to see the 3 most asked questions about Jamaican Call Centres.
Click here to explore the costs in a little more detail
Or just email me at [email protected] or call me at 305-853-8773 to get started.