July 10, 2017
Posted by:

Phillip W. Duff

Categories:

Agencies, Buyers, Latest Post, Nearshore call Centers, Opinions, Reduce labor cost, Training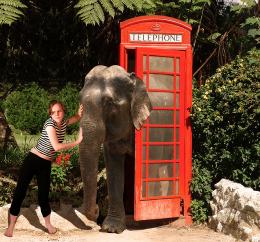 When I first began helping my clients open up their collection offices in Jamaica it became apparent that that the obvious is often hidden. The problem its hidden from us by our own prejudices and things we have always been told. About a year ago a girl on the island said to me in answer to simple question something that has stuck with me and fits so many situations on the island. She stated "It's cheaper to buy 50 paint brushes than a paint machine".
What was meant by the statement? Well in Jamaica labor is cheaper than a machine and it does not require gas, maintenance and does not break down. As Americans involved in the debt collection business we know that the biggest line item on your P&L is labor. We have always been taught this and we believe it but the truth is "Its the Elephant hiding in your business strategies".
Labor is cheap and ultra effective in Jamaica. The call centre industry is booming and has been the number two industry on the island for decades. Tourism in number one of course but Xerox, Vistaprint, AT&T and many more American call centres are based in Jamaica. There is said to be 1 call centre worker for every 10 people. The Jamaican staff that I can help you hire are very trainable unlike their US counterparts. The staff being hired in the US as collectors these days are difficult at best but you already know that.
If you own or run a collection operation in the US you should call me to discuss how you can reduce that labor line item and gain a better staff member at the same time. I can help you set up seats for as little as $10 USD per hour, per seat. That means you just need to recoup $400 in fee to pay the costs for a weeks work and facility charges. After that your in the profits on the total costs. The great thing is that for the $10, I'm including the internet connection, computer equipment, IT, HR and cubes in that cost. It is all inclusive!
Come down and look around. Let me show you other shops. Look and you will be doing business in Jamaica. Ya Mon!