June 3, 2017
Posted by:

Phillip W. Duff

Categories:

Marketing, Nearshore call Centers, Opinions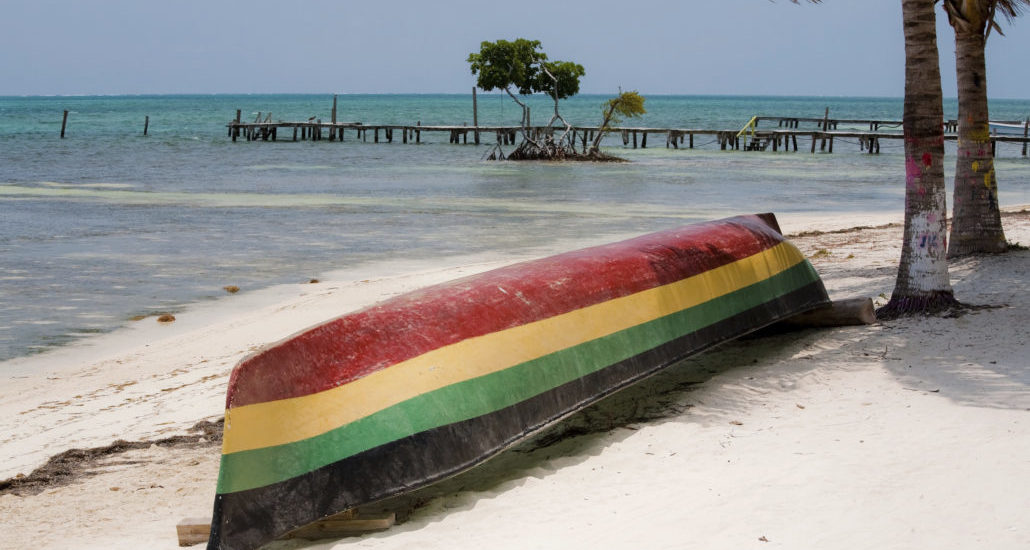 Well its been another month in paradise and here is what is going on with Lighthouse Consulting Jamaica and Phillip Duff its CEO. It was a wet week in May on the island which lead to heavy flooding. Most of the interior of the island received hurricane volumes of rain for a 4-5 day period causing many roads to be washed away and lots of flooding. Montego Bay and Kingston were the least effected areas. There was no hurricane it was just a tropical storm with lots of rain.
Following the biggest day of rain in which the entire island was getting inches an hour my internet and TV went out at my residence. The company that I and most of the island get service from is FLOW, think of them as Comcast. I have learned patience from the island already so I waited a couple of hours for service to get restored and then called FLOW to find out what might be the problem. I got the following message;
"Due to heavy rains the Montego Bay area Flow's service has been interrupted. We apologize for the inconvenience, Also due the inclimate weather in the area many of our service reps were unable to make it to work today so unless your need is a life and death situation please call back at another time."
Life or death? Internet and TV service that is life or death? HUMMMMMM. Well my service was restored later that night but that was an interesting message.
So the last week of May has been challenging as I had 1 new collection agency client in Kingston training 24 collectors to work on their system and at the same time had 5 guys in Montego Bay as prospects. The two cities are a 2.5 hour drive apart. Thank God I have a strong partner and team, Karl my partner was able work with the new client in Kingston while I entertained the prospects in Mo Bay. Both of us did make the trip back an forth to see the other but it went very well over all.
I was able to experience a new thing on the island by flying to Kingston and back to see the new client. The experience was a great one and this will be a common travel method for me. The flight was on a 24+/_ seat Inter-Carribean Airlines Turbo Prop plane that made the trip in 22 minutes a great improvement. It allowed me to meet with the new client and have lunch before I headed back to Mo Bay to sleep in my own bed that same night. The trip was easy and I will repeat it many times in the future.
While the new client training was happening in Kingston I had 5 executives from a large collection agency in the US at Half Moon the most wonderful resort on the planet in my opinion. Half Moon in Montego Bay has hosted every US President since the 50's and every British Prime Minister as well. Jackie Kennedy wrote her will at Half Moon on Half Moon stationary. There are images of many famous people in the lobby such as Richard Branson, Prince Harry, Prince George, Usain Bolt and many more.
The prospects fell in love with the island and were ready to do bussiness here even before we went and visited the call center in Mo Bay. I know the CEO of this company very well and told him the 5 day visit "would change his life" and it did. He found a way to turn off the cell phone and relax in the private villa with a pool and a maid and butler. He also clearly saw the opportunity of doing business here. The great English language skills, their understanding of the US culture, the low cost of start up, the overall ROI, the reduced cost and the ability to have staff that want to work. He signed on the bottom line to start with 88 agents, 🙂
As this business is growing at a pace faster than Usain Bolt I have had to completely give up my US residence and be on the island 100% of the time. I have 10 new prospects a month and 5 of them are signing contracts so I have to be here to make my clients and myself successful.
If your reading this blog your interested in either just want is happening or being part of it, let me suggest you come to Jamaica and let me show you what you can do here. Let me show you just how easy I can set you up to have your own office collecting your debt in Jamaica at half the cost your paying now. "Come to Jamaica, you'll do business in Jamaica."