April 2, 2017
Posted by:

Phillip W. Duff

Categories:

Agencies, Buyers, Latest Post, Opinions, Regulations, Training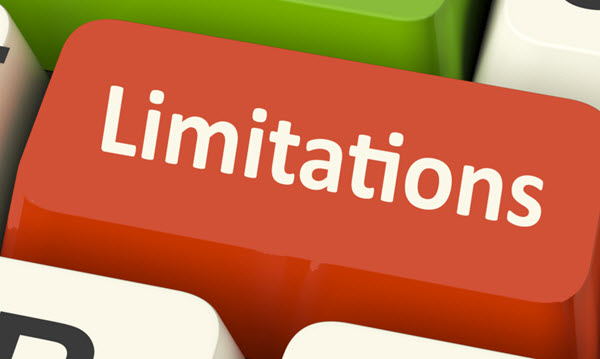 Where did you get these limitations from? 
Unfortunately you were taught these limitations by your bosses, the industry and your even your mentors. From the first day you entered the industry people told you what you can't do or what was not allowed by regulations and seldom have they told you WHAT TO DO.
And there is a deeper layer here also, you have taught all the staff that work for you where the ceiling is. By your actions and reactions to suggestions and new ideas you have stifled the staff with your limitations. In fact you have ingrained them with all the same faults you have. If your successful you have likely done a great job at your brainwashing your staff to see the ceiling.
But aren't boundaries a good thing? 
Yes but not ceilings. This is not a boundary issue its a issue that the decisions you are making are creating a ceiling that you cannot break through because you will not let yourself do so. You have created a false sense of well being knowing that you cannot pierce the ceiling and since you bump up against it often you must be doing a great job, but no.
Just because you are hitting the limitations you created for yourself and your staff does not mean anything but that. You have created and installed limitations that are hindering new ideas and strategies and its now a issue.
How do I break thru the ceiling? 
Find a better mentor. There are many ways to learn new behaviors but doing it with the help of an industry veteran that understands how to break through ceilings will be the best route. See you have to remember that you taught all the people that work for you where the ceiling is and they also believe they can't pierce the top either. So changing the behavior of the company is a culture change that requires a professional.
How can someone else change the culture in my business? 
Professional consultants like myself have learned that culture change is what consulting is all about. Its not really about the changes in process or procedures its a change in the mindset of the company. I have told this story many times but my first consulting job in 2000 scared me to death, I was not sure if I was going to have better collection strategies than they were using. As it turned out the improvements were the easy part, they were staring me in the face, the idea of how to tell the owner that his business practices suck was the hard part.
I learned that day that culture change, from the CEO down is what consulting is all about. And it was about how to change the mentality of the company that made it work not the actual process and procedures that I suggested changing. The processes made the company more efficient and profitable but the change in culture was what made it grow and break through the ceilings it created for itself.
If you have created ceilings that are hindering you today give me a call.