April 22, 2017
Posted by:

Phillip W. Duff

Categories:

Agencies, Compliance, Interviews, Opinions, Training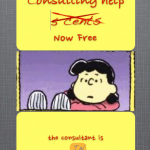 As a consultant to the debt collection industry I get to see many different companies and law firms do this business and it amazes me just how many owners/managers are hindering their staffs growth. The limits of any group are created by the person at the top and often that person has created a ceiling that he/she cannot pierce. How do you break this cycle? ,
The problem lies in the fact that all your insecurities are displayed on your staff, 10 fold. They look up to you but they see that you have created boundaries for yourself and the company and just like they try to emulate your good points they also emulate your bad points, in spades. So here are three things you can do to break the ceiling.
First you must open your mind to everything. You create a ceiling so that you don't get wet, so there is a feeling of comfort because you are staying in your comfort zone. If you go past that ceiling you will be in new space with unknown consequences. You have to be like Capt. James T. Kirk from Star Trek and "Boldly go where no man has gone before".
You must find ways to open your mind to new ideas and then to not just discount them because they are outside of the ceiling and might get you wet. Your mind will play tricks on you unless you make efforts to change the way it controls you. You will need new ways to get ideas and vet them. I suggest using a consultant or industry expert to guide you until you have gotten used to getting wet.
The second thing you must do is express your newfound beliefs to the staff. You must find ways to change the perception that there is a ceiling and that those boundaries define the options. It may take a consultant to help you change that culture but once it is changed the company will be positioned to pass the ceiling.
A great resource for you to try new things will be your current staff, once they see that you have changed your tune they will begin to be creative themselves and will be able to see many more opportunities for improvement than they did underneath the ceiling. Now you must create opportunities for the staff to express their new found freedoms, set up workshops with he staff to explore and create those new ideas.
Try this, pick one person from each department (not the managers) and ask them to work together to answer this question. "If we had to do this job and 1/2 of the consumers were deaf and the other 1/2 were blind how would we have to change our processes?" This will force the team to think "outside the box" or "without a ceiling". Its a simple exercise but you might be surprised in some of the ideas that actually make sense in the real world of consumer behavior. Hell, most of the consumers might as well be deaf and blind based on their behaviors, LOL.
Lastly you must not let it happen again. This is likely the hardest part as your natural impulse is to create that ceiling so that you feel comfortable. As you perform the exercises above you will remember why you are doing them and the intended purpose but when a new opportunity arises you will automatically create the ceiling and not even consider trey opportunity as possible. It will take time to see that the ceiling is the problem and to change your unconscious behavior.
I have made a living helping people like you overcome these ceilings, call me if you need guidance