February 23, 2017
Posted by:

Phillip W. Duff

Categories:

Agencies, Buyers, Compliance, Law Firms, Marketing, Opinions, Training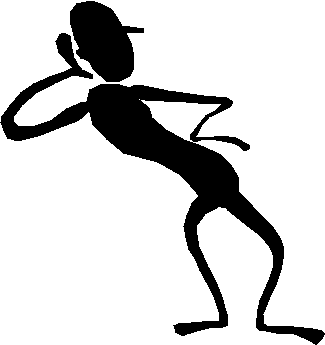 Owners and managers of Collection agencies are just like the collectors that work for them and in most cases they got it honestly. They just don't listen. When I do collector training 50% of the training is listening skills I teach the collector to listen long enough to get some offer of payment. Owners and managers who probably started as debt collectors have similar issues regarding improvements to the collection process.
As a consultant I am constantly sending emails like this or writing blogs that provide Solutions or at least hint at the solutions to today's problems in the ARM industry. But just like the collector that doesn't listen long enough to get a commitment of payment which will start the negotiation process the owners think they already have all the answers and turn their minds off two other solutions. When I started consulting 15 years ago I worried that finding better solutions would be difficult I quickly learned that what is difficult is getting the persons by-in to a new process. Most people do not like change and therefore just ignore improvements.
The face of the debt collection industry it Is changing and becoming much more electronic. As this change occurs everyone in the industry must embrace those changes and be willing to make the proper improvements. As we move to a self cure collection strategy how we use our live agents becomes even more important. More and more consumers will choose to self cure as the electronic options become more consumer friendly and available. Self cure liquidation rates will only be driven by the strategies used to drive consumers to that website or IVR. Once the consumer is logged in to your payment portal only the strength of your portal Will collect the bill.
The biggest gains in liquidation rates Will be driven by the inbound and outbound call strategies. As the self cure options reduce the number of inbound and outbound calls the quality of those calls becomes more important exponentially. Owners need to listen to experts like myself who are able to provide solutions that can blend self cure with call strategies that maximize both the timing of the contact, the type of contact and the strategy behind that contact method.
Emails, Texting, IVR's, Manual calls, Letters, Payment sites and inbound calls all need to be blended not only for a effectiveness but also for compliance. As we move to a multichannel collection process including all of the methods listed above we will need to track Communications not only for compliance, Best practices and the results we will also need to understand what drove the consumer to pay. Was it the letter that drove them to the payment site, or was it the message they heard while on hold at your call center? We need to be able to track all of those consumer interactions to be able to create best practices.
If you ever heard what I am saying and you are ready to hear more I would love to talk to you. Please call me at 904-687-1687 to discuss.
Phillip W. Duff
CEO Lighthouse Consulting