February 2, 2016
Posted by:

Phillip W. Duff

Category:

Latest Post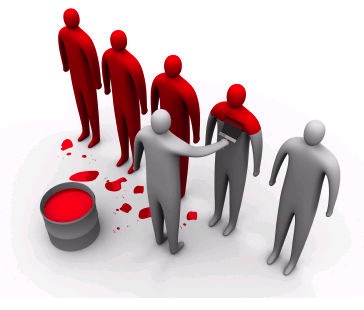 Many employers are in need of employee culture changes throughout the complete business environment, how you can achieve change without disrupting daily business.
As your business matures it becomes necessary to move away from a "mom and pop" style of management more towards a corporate scheme. Most employers who face this moment in time are reluctant to make the culture changes needed to shift the company to the next level, as they wish to continue with the strategies that have built the business to this point.
With the appropriate planning this culture change can be managed to retain the "mom and pop" feel while creating employees who are forward thinking, cost conscious, long term, dedicated employees focused on the goals and vision of the owners.
Winning Culture Characteristics
Businesses that have employees with the following characteristics show increased employee retention, satisfaction and increased productivity.
• Adaptability
• Broad Organizational Awareness
• Interpersonal Effectiveness
• Empowerment
• Delegation
• Executive Disposition
• Entrepreneurship
• Mobilizes Resources
• Creates a Clear View of the Future
• Zeal for New Knowledge
So how can you develop employees with these skills?
This can be achieved with the proper Beacons for Change. Your first level to provide a beacon for change is your Senior Management Team the second beacon for change is a well communicated organizational model providing a clear picture of the organizational approach to success. The third beacon is a structured methodology to design the changes, this is required to analyze the current situation and make educated changes to current processes.
With these three Beacons for Change are initiated the business culture will evolve into a forward looking environment that is focused on the goals and vision of the owners. This will take time but starts with the vision of the owners of the company to have a different culture that is self managed and is headed for success.