January 19, 2013
Posted by:

Phillip W. Duff

Category:

Opinions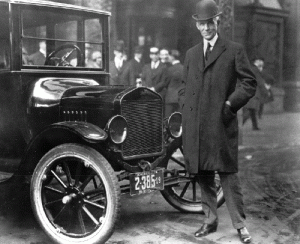 Consider these staggering statistics: In March 2009, the Gallup organization found that only 30 percent of employees were engaged at work, 52 percent were not engaged, and 18 percent were so disengaged they regularly work against their organization's goals.
In addition, research conducted by Brand Identity, Inc., shows that "Nearly 80 percent of leaders don't feel that employees consistently demonstrate drive, energy and a focus on results." This is also supported by 70 percent who don't believe that employees are as committed as they should be to the growth of the business and increasing sales.
The message is clear—employees are unhappy at work, and companies are paying for it.
"We are at a time when company employees need to care more than ever about the success of their enterprise. Much more focus on results is necessary to help companies make it through these difficult times," Lederman says.
Though the ever-looming bottom line is a concern for many small business owners,
culture and hiring can impact your return on investment more than you may realize.
"The greatest companies in the world, big or small, don't worry about the bottom line because it is so epically good that there is nothing to say about it," says Dave Logan, cofounder and senior partner of the management consulting firm CultureSync, and author of Tribal Leadership. "If you are really building a great company around values and vision that is going to make a serious impact in the world, you're not going to have to worry about your revenue or your growth. Your challenge will be how to keep up with it."
You should think it's important for people as a whole to be bold and daring (but not reckless). You should want everyone to not be afraid to take risks and to not be afraid to make mistakes, because if people aren't making mistakes then that means they're not taking enough risks. Over time, you need everyone to develop his/her gut about business decisions. You must encourage people to develop and improve their decision-making skills. Encourage your people to make mistakes as long as they learn from them.
Do not ever become complacent and accept the status quo just because that's the way things have always been done. We should always be seeking adventure and having fun exploring new possibilities.
By having the freedom to be creative in our solutions, we end up making our own luck. Always approach situations and challenges with an open mind.
Sometimes our sense of adventure and creativity causes us to be unconventional in our solutions (because we have the freedom to think outside the box), but that's what allows you to rise above and stay ahead of the competition.
You must believe that inside every employee is more potential than even the employee himself/herself realizes. Your charge is to help employees unlock that potential. But it has to be a joint effort; you have to want to challenge and stretch yourself in order for it to happen.
We grow as a business because we take on new challenges, and we face even more new challenges because we're growing. It's an endless cycle, and it's a good thing; it's the only way for a company to survive. But it can also at times feel risky, stressful, and confusing.
Sometimes it may seem that new problems crop up as fast as we solve the old ones (sometimes faster!), but that just means that we're moving; that we're getting better and stronger. Anyone who wants to compete with us has to learn the same things, so problems are just mile markers. Each one we pass means we've gotten better. Yet no matter how much better we get, we'll always have hard work to do, we'll never be done, and we'll never "get it right."
That may seem negative, but it's not; you must do our best to "get it right," and then do it again when you find out that things have changed. That is the cycle of growth, and like it or not, that cycle won't stop. It's hard. But if you are not doing something hard, then you would have no business. The only reason we aren't swamped by our competition is because what you do is hard, and you must do it better than anyone else. If it ever gets too easy, start looking for a tidal wave of competition to wash you away. It may seem sometimes like you don't know what your doing. And it's true!. What I have learned over the years is that the devil is in the details.
Strong and positive relationships that are open and honest are a big part of what differentiates your company from other companies. Strong relationships allow you to accomplish much more than you would be able to otherwise.
A key ingredient in strong relationships is to develop emotional connections. It's important to always act with integrity in your relationships, to be compassionate, friendly, loyal; to make sure that you do the right thing and treat your relationships well. The hardest thing to do is to build trust, but if the trust exists, you can accomplish so much more.
In any relationship, it's important to be a good listener as well as a good communicator. Open and honest communication is the best foundation for any relationship including with your clients. But remember, at the end of the day, it's not what you say or what you do, it's how you make people feel that matters the most. In order for someone to feel good about a relationship, he/she must know that the other person truly cares about them, both personally and professionally.
Embrace diversity in thoughts, opinions, and backgrounds. The more widespread and diverse your relationships are, the bigger the positive impact you can make on your company, and the more valuable you will be to your company. It is critical for relationship-building to have effective, open, and honest communication.
As your company(s) grow, communication becomes more and more important. Everyone needs to understand how his/her team connects to the big picture of what you are trying to accomplish. No matter how good the communication is, it's still one of the weakest spots in any organization, You need everyone to always try to go the extra mile in encouraging thorough, complete, and effective communication.
The best leaders are those that lead by example and are both team followers as well as team leaders. I believe that, in general, the best ideas and decisions are made from the bottom up; they're influenced by those on the front lines who are closest to the issues and/process. The role of a manager is to remove obstacles and enable his/her direct reports to succeed. This means the best leaders are servant- leaders; they serve those they lead.
The best team members take initiative when they notice issues so the team and the company can succeed. The best team members take ownership of issues and collaborate with other team members whenever challenges arise.
The best team members have a positive influence on one another and everyone they encounter, they strive to eliminate any kind of doubt and negative interactions; they focus, instead, on creating harmony with each other and whoever else they interact with.
I believe that the best teams are those that not only work with each other, but also interact with each other outside the office environment. Many of the best ideas I have seen were the direct result of informal interactions outside of the office, playing golf or having a drink together after work.
You need to be more than just a team though; you need to be a family. You must watch out for each other, care for each other, and go above and beyond for each other because you believe in each other and trust each other. To create this, we must work together and also play together. Your bonds must go far beyond the typical "co-worker" relationships found at other companies.
Believe in hard work and putting in the extra effort to get things done. Believe in operational excellence, and realize that there is always room for improvement in everything you do. This means that your work is never done. In order to stay ahead of the competition, you must continuously innovate as well as make incremental improvements to your operations: always striving to make yourself more efficient, and figuring out how to do anything and everything better. You must understand mistakes are learning opportunities.
You must never lose your sense of urgency in making improvements. You must never settle for "good enough," because good is the enemy of great. You should set and exceed your own high standards, constantly raising the bar for competitors and for yourself.
Passion and determination are contagious. You should believe in having a positive and optimistic (but realistic) attitude about everything you do, because you realize that this inspires others to have the same attitude.
There is excitement in knowing that everyone you work with has a tremendous impact on a larger dream and vision, and you can see that impact day in and day out.
While you celebrate your individual and team successes, do not be arrogant or treat others differently from how you would want to be treated. Instead, carry yourself with a quiet confidence, because you believe that in the long run your character will speak for itself.