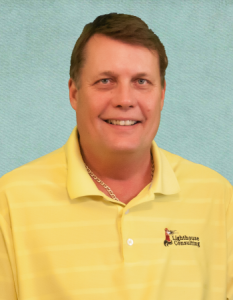 In part one of this series, I focused on the need to analyze the profitability of various clients, market verticals and lines of business as well as introducing you to some powerful collection technology tools utilizing artificial intelligence to improve recoveries and demonstrate compliance.
In Part 2 of the series, I outlined the changing compliance landscape and discuss the need for an effective complaints management system.  I also covered the important topic of staff straining and development to improve the profitability of your business.
In the final installment of the series, I want to focus on what I see are the trends, challenges and opportunities that lie ahead for the ARM industry in 2014 and beyond.
Trends
Law Firms
If you are a law firm in debt collections today, it is my opinion that you have two choices to stay in business and thrive. The first is to use all the suggestions above and practice in multiple states in a broad multi-state strategy.  Partner if you must, acquire if you can, but in order to be successful going forward, you will need to have a multi-state strategy in order to thrive.
The second is to do everything outlined above and focus on a slightly smaller regional footprint of just two or three states; depending on the size of the state obviously.  Either way, you have to leverage technology to become more efficient, more compliant and more profitable.
Agencies
When I entered debt collections in the late 80's there were just three collection agencies that owned all the national business, ACB, GC Services, and Payco American.  All the rest of the agencies were small mom and pop shops and a few larger regional players thrown into the mix.  In my opinion, I think we are headed back to that type of model.
There will be fewer big agencies that will have the national business, large compliance budgets, large revenue and low margins and then there will be smaller regional agencies servicing the small institutions.  The smaller agencies and mom and pop shops will do just enough to check the compliance box, but not nearly enough to survive any level of regulatory scrutiny.  If they get out of line in the slightest way, they will be crushed by the cost of responding to a civil investigation demand by the FTC or the CFPB and they will be out of business in 60 – 90 days whereas the large players will have dedicated line items in their budget for settlement agreements related to non-compliance and the cash flow to pay the toll.  Going forward, it's just a cost of doing business in the new regulatory environment.
Issuers
While we have seen some loosening of lending policies to consumers of late as evidenced by the amount of new debt consumers are currently taking on, the large banks will continue to maintain strict underwriting guidelines for new consumer debt and concentrate on commercial lending instead.
As the issuers continue to shed risk across their organizations, banks will continue the move to in source their operations by 2015 and reduce the number of approved vendors they must approve, audit and manage.   The result will be more 4th party and 5th party vendor relationships, essentially servicers who service the servicers.  While the requirement to audit and maintain these 4th and 5th party relationships is not removed from the issuers, they will push down to their 3rd party vendors to take on the effort of auditing, monitoring these vendors to reduce their burden and cost internally.
I think we will continue to see strong growth of regional banks and the mergers will continue to create some strong regional players by 2015-2016.
Commercial
In an effort to find new and fertile opportunities in collections and to reduce some of the regulatory burden associated with collecting from consumers, many agencies and law firms will try move into the commercial sector. With an absence of expertise in this space, many will fail.  The micro clients are too difficult and time consuming for most servicers to understand and deal with. The large companies placing commercial accounts will become inundated by agencies and law firms soliciting their business, putting pressure on margins and making the landscape extremely competitive.
Healthcare
I see the Healthcare Sector as the sector poised for the strongest growth in 2014-2020. With the continued implementation of Obamacare in 2014 and beyond, consumers will be faced with higher insurance premiums that will put additional pressure on household budgets.  Higher co-pays and deductibles will increase healthcare debt and credit card debt by late 2014 and beyond. As consumers face out of pocket costs and co-pays of $200-$300 for a single office visit and round of prescriptions and annual family deductibles of $5,000, $7,000 or $12,5000 or more, consumers will be forced to finance their increased healthcare costs on credit cards or payment plans extended by the medical practice.  The problem will only be compounded in late 2014 and 2015 as insurance premium rates increase in 2015 and more and more employers dump employees into the healthcare exchanges or move them to private plans by dropping them altogether.
Vendors 
Vendors must be looking for opportunities to help the clients survive and thrive as well as comply with the regulations and requirements of today's environment. Vendors need to be proactive and anticipate the needs of the clients they will serve in the coming years.  They themselves are subject to most of the very same regulations that the largest debt buyers and agencies are subject to and they need to project a strong presence of compliance and a clear understanding of how to operate in the new regulatory environment.  Vendors that have been through a major security audit from a Tier 1 bank understand the questions that will be asked and the information and documentation that must be provided.  Therefore, create the required Security Audit documentation today and if you have not already been contacted by a service provider to provide this information, reach out in advance to schedule time to share, present and discuss your company's compliance posture and the programs you have in place to document these programs.  If you show your client you are serious about compliance and even more serious about reducing their burden to audit and monitor your company, the effort will not go unnoticed and will be greatly appreciated I assure you.
There are many vendors that are taking this position today and I suggest you align yourself with those vendors. Contact me for specific suggestions.
While we face many more challenges today than we did a decade ago, there is still plenty of opportunity out there for agencies and law firms that are willing to do the work and get out there and find solutions.   Complacency is the greatest enemy in just about any business, so don't worry about the competition.  Although many people will likely read this blog post, few will take action or do much if anything to change the trajectory of their business.  For those that do, the effort will be significant, but the rewards will be as well.