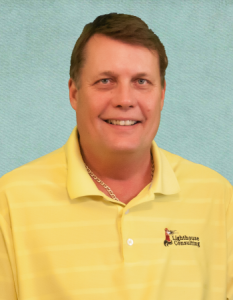 In Part 1 of this series, I focused on the need to analyze the profitability of various clients, market verticals and lines of business as well as introducing you to some powerful collection technology tools utilizing artificial intelligence to improve recoveries and demonstrate compliance.
In Part 2 of the series, we'll carry on the discussion relating to compliance, and discuss the need for an effective complaints management system.  I'll also cover the important topic of staff straining and development to improve the profitability of your business.
Compliance
So you have a set of Policies and Procedures, but how do you truly demonstrate compliance? Yes, prove it is actually happening.  As a matter of fact, the regulatory requirement goes far beyond just having the policies and procedures.  The regulators actually want to know that you are training staff to these procedures, monitoring your staff's compliance to the procedures and that you are making adjustments in the ways your company does business to become more compliant.  This part becomes a little tricky, but can include things like self reporting violations, amending policies over time in response to consumer complaints and other types of documentary evidence that supports changes in operations driven by compliance policies and procedures.   The SOP's you have been compiling over the last 3 years are not demonstrating compliance, they are merely documenting you have defined certain rules.
There are numerous compliance certifications available, depending on how your business is classified, how it operates and what industries or markets it serves.  Some certifications deal with information security, while others deal with consumer privacy and still others deal with how your employees deal debtors.  Some are application or software specific, like a PCI DSS 3.0 certification, while others are operations specific like a SSAE16 or ISO 9001 certification.  Going further, some states have even developed their own standards such as the Minnesota Plastic Card Security Act or the Nevada Personal Information Law NRS 603a.  In order to develop a comprehensive compliance strategy, you need to assess who you do business with, where you do business and what federal, state and local statutes, licensing and compliance requirements will apply to your business.  Only then can you create an over arching set of policies, procedures, training and monitoring programs that will sufficiently demonstrate compliance to a regulator.
While SSAE16 SOC 2 is the certification that most broadly applies to collection agencies, debt buyers and collection law firms, there are other certifications that you may need depending on your business model. A third party security auditing firm may be able to provide a multi-level, State and Federal compliance certification that can provide a broader set of certifications and reduce the cost of the initial and annual recertifications over time. Tech Lock is the preferred vendor in my opinion for the multi certification programs in the ARM industry.
Complaints Management System
Do you have a consumer facing complaint management system on your corporate website? Not only is this the best way to monitor, manage and control complaints, but having a complaints management system is now a regulatory requirement for collectors.   And not having a clear and obvious way for consumers to direct complaints to your company through your corporate website or other consumer facing website can invite scrutiny from regulators.
Furthermore, if your company is the first point of contact regarding a consumer complaint, as opposed to the consumer logging a complaint with the CFPB, FTC or state AG, you will fare much better with any regulatory taking a closer look at the complaint if you were the first point of contact and can demonstrate the actions you took to resolve the complaint or change the process within your organization that resulted in the complaint in the first place. If you have not yet implemented an effective complaints resolution system, call Lighthouse Consulting today.  We can help you implement this.
Staff development
My clients say all the time "You can't teach my staff anything they think they know it all". If your staff tells you that, fire every one of them immediately. And if you think your staff can't benefit from additional training and coaching, then fire yourself. And finally, if you think you have staff that can benefit from additional training or coaching and you have not already done it, then you probably can't do it or at the very least, you are not the best person to try and do it.  Call Lighthouse Consulting or hire a different training consultant right away, because you are leaving money on the table.
Your staff wants to be trained and developed into the best collectors they can be but you are the one holding them back by not providing them the opportunity. Chances are, the younger your staff is the more they desire to be developed and vice versa.  Do you have staff that has been with you forever and now is overpaid and underperforming? Guess what, this is hurting the rest of the staff and your business by deploying cash resources in the wrong direction. The collections business today requires capital to create improvements, increase technology, develop staff, address compliance, and market the business in order to grow. You have to be strategic about the investment you make in human capital resources and you have to measure and analyze the return on that investment constantly.
Reduce the staff and Automate!
The ARM has gone through many major transformations in the past decade as a result of technological innovations.  We have seen computers bring greater efficiencies on collection management, call management and analytics and modeling tools have helped identify the right accounts to target at just the right time.  Manpower is being replaced with technology that allows fewer people to do more at a lower cost.
If your firm is not performing a technology assessment and review annually, you are likely not remaining relevant.  Technology changes quickly, and new companies come on the scene with exciting technologies that can drive efficiencies for the average collection operation.  In the market today, you need to use all methods possible to automate the collection process!  If you have not performed a technology audit in your collection operations in the past 12 months, call me today!
Taking advantage of Intelligent Collection Software from Quantrax that can make decisions like a human collector and prevent a collector from violating a compliance policy.  There are great online payment sites that can update the consumer's address, get the consumer's acceptance to receive emails and text messages, negotiate with the consumer at 3 AM for a settlement and take the payment online without having to pay a collector. And with an abundance of data and analytics tools and services to the industry today, you can find a set of data, a collection model, or a third party data source to help optimize collections in any debt asset class.