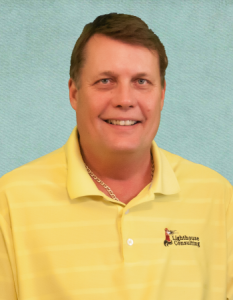 In this three part series, I will share some of my thoughts and opinions on the industry and where we are headed, as well as outline some trends I see in different areas that may help prepare you for the future. 

In Part 1, I will discuss the importance of analyzing your client base and measuring the profitability of different segments or clients as well as touching on some highlights about emerging technologies that can drive efficiencies.
In Part 2, I will address the challenges of compliance everyone faces today and further expand on the need for an effective complaints management system.  Also in Part 2, I will focus on the importance of staff training and development, not only to demonstrate compliance, but also to better measure performance and profitability.
Finally, in Part 3 of the series, I will outline a number of trends, opportunities and challenges that I feel lie on the road ahead for the ARM industry in 2014 and beyond.
====================================================================================
The industry is changing quickly and if you want to succeed you can't wait for the issues to work themselves out.  You have to act and quickly!  If you believe this statement, then quit reading this article and call me now at 904-687-1687 and let's discuss how to take your agency or law firm to the next level.   If you are still reading then let me explain a few of the industry trends and the solutions ARM companies should be deploying during these challenging times.
Client Base
What does your client base look like? What are the unit yields of each client? Are your placements growing or falling off? Do some of your clients have growth? What sectors of your business are growing?   Ok, now you have a fair idea of what is going on.  Now it's time to evaluate if your marketing focus is directed at the right clients.  Maybe you need to move away from debt buyers and get some regional bank business. Or maybe your healthcare clients are more profitable and you see this market segment growing under Obamacare.  Undergoing a deep analysis of the individual lines of business and market sectors is critical to maximizing your profitability.  Developing a process for measuring the profitability of each segment of your business, and using tools like executive dashboards and analyzing how legislation and regulations impact your profitability are critical.
Just as a simple example.  If you believe the implementation of Obamacare is going to drive healthcare premiums higher for many consumers, force a larger portion of consumers away from employer sponsored healthcare plan and into individual plans and increase out of pocket expenses by shifting higher and higher deductibles to the consumer, then you would be acting right now to take the necessary steps to enter the healthcare collections space by becoming compliant under HIPAA, hiring a sales team to aggressively go after large healthcare organizations and large doctor groups and implement systems and training for your collectors to optimize recoveries in this vertical.  The investment is high, but the payoff could very well be equally as high.  The key here is seeing market trends well in advance of your competition.
Technology
This is a sticky area with most of my consulting clients. The last thing anyone wants to do is change software vendors or add software. Why? It's because of the pain points associated with the conversion.
Most vendors have historically made that change difficult; cell phones are a perfect example. Years ago it was so difficult to change cell providers due to the pain of moving the contacts, images and other data on the device so most consumers just stayed with the same provider for years. Now the providers can move your data in minutes from any provider or phone.
The other problem with the software has always been making changes to the system.  It requires a lot of planning, custom programming costs and hundreds of hours dedicated to the competition of the project.  Well, the smarter software providers have changed that pain into pleasure by doing complete conversions in 60 days and building user defined systems that allow the end user to adapt the software to their business practices not the other way around.  If you want to see intelligent software at work check out Quantrax (www.Quantrax.com) and for more on technology, see automation section below.
In the next installment of the series I'll focus on Compliance, Complaints Management as well as Staff Training and Development.  I will also outline the importance of performing an annual technology review and audit to ensure your collections operation is taking advantage of the latest technologies available in the industry today.