As our industry continues to change it is staggering the amount of work, effort, documentation and verification that is required to take on a new contingency collection client. The questions asked in these RFI's are unbelievable. When I am looking at some of these RFIs from potential clients I do understand why they are asking so many questions. The questions come from fear of the unknown. The unknown are regulations.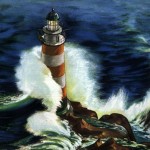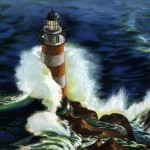 When consulting with my clients I suggested they create an information package to be used in their sales department that will answer most of the questions the placers of business are asking these days. But creating this package often takes 100's of hours of work and the resources of many departments with in the agency. Unfortunately once that's done the potential client still wants their RFI completed, there goes another 20 hours. The cost is becoming staggering just to entertain a potential client. And we're not talking about the cost of dinner or a site visit. We're talking about just the cost to prepare documents and answer questions about who you are and how you will collect the money.
How you will collect the money is a question everyone is most concerned with. Whatever happened to the good old days when they just wanted to know how much money you could collect? All you had to do was show them batch-tracks from other clients and you got the business. "Those were the good old days."
Now you may invest $2000-$5000 just to complete documents and answer questions of a potential client. My question is is this something you have to consider in your business plan? I'll bet you don't have a strong enough marketing plan to meet the requirements of todays marketplace.
Do you have a website with strong SEO?
Do you have an extensive marketing package that you send to potential clients?
Do you have a real marketing plan? In other words what makes you different from everyone else?
Do you have something no one else has?
Do you have more compliance that everyone else? How? Why?
It's extremely important for you to be able to stand out in today's marketplace the ability to show you are more compliant, technologically advanced and able to deal with today's complex and daily changing compliance issues on a state and federal level. How are you doing that?
If you can't answer all these questions at a high-level then you're going to spend more money to get or lose a new client.
Lighthouse Consulting creates marketing plans for their clients. Let me know if you need help.
Phillip W. Duff