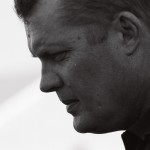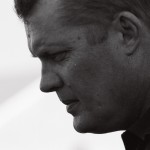 As the third quarter of 2013 begins the ARM industry continues to shrink. Reduction in placements has made each company smaller than they were 24 months ago and consolidation and attrition is reducing the number of companies daily. Other than the obvious consolidation equaling larger companies how will this affect the industry?
Let's start by looking at what the new collection agency of 2015 will look like. It will be large likely 80 to 250 collectors in each collection shop. Compliance will be a large percentage of the working budget annually. Collection bonuses will be based upon compliance and customer service not liquidation. Profit margins will likely reduce to 2-8%, growth will be slow at 5% annually. I believe that our industry will follow a similar pattern of the call center industry a decade or so ago. The call center industry was very fractionalized until regulation changed the landscape. Regulation was followed by consolidation which was followed by low profits and slow growth.
If we look forwards to the law firms in the industry we will also see mass consolidation as the placers of debt in the future will want to do business with multistate  firms, in order to reduce the number of firms dealt with. The days of being a law firm in one state are gone. The litigation strategy may grow as issuers and debt placers look for the most compliant strategy that still provides results. I believe that issuers will begin to work their debt internally again and then rely on multistate law firms for an outsourcing strategy, reducing their use of collection agencies and phone calls.
When we look towards vendors there will also be consolidation. Many of the skip trace, payment processing, asset location and similar vendors will likely reduce dramatically. Many of the vendors that work with other industries will simply focus on other industries or look towards larger opportunities in first party debt collection. Many of the larger collection software companies seem to be moving towards first party opportunities in 2013 as the number of agencies reduces so will the opportunities for many of these companies.
So where is the opportunity in this consolidation and shrinkage of the industry?
If you're a collection agency the opportunity is to be large, compliant, well branded, able to handle large volumes of business then you will be able to grow to a very large size, organically or more likely through merger and acquisition.
If you are a law firm the opportunity exist by partnering together with other firms to create a larger footprint. The opportunity also exist for a national law firm on one collection system to exist again. Remember Mann Bracken.
If you are a vendor the opportunity is with the large clients who will own most of the business by 2015.
There's always opportunity if you have foresight of movement with in the industry and you understand the big picture of the industry. If you're looking for my insight give me a call I'll be glad to share it with you.
Phillip W. Duff